REMEMBER?


Return with us now....to those thrilling days of yesteryear (1960's in this case)......when EVERYBODY tuned to Channel 9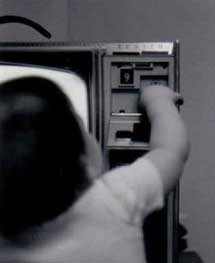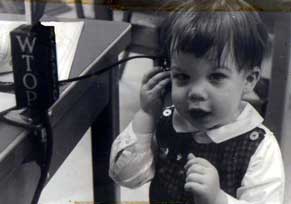 AND, Listened to WTOP radio
You get an A plus if you remember this man: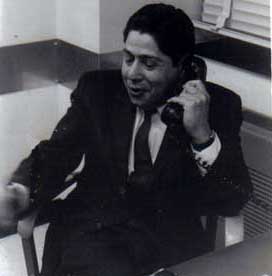 Give up?
That's "Benny the Fan," whose stint at WTOP was short-lived but who, in my opinion, broke new ground in sports talk radio. If you've ever heard Ed Walker do "Baltimore Benny".....that's exactly what "Benny the Fan" sounded like. I always thought Ed patterned Baltimore Benny after BTF......but Ed's Benny might have preceeded BTF...in which case.....BTF probably imitated BB. Anyway....BTF was raucous, rowdy, and highly entertaining. His was pure "bar talk"..............which was quite different for a station of WTOP's size. Benny didn't last long...for what reason I don't know......but not long afterwards, the incomparable Warner Wolf took over the evening radio spot....and, as they say, the rest is history.


And then........
MOVE OVER NFL


The Redskins games never "sold out" during those days, so the NFL "blacked out" the local games. Special friends and clients, would gather at the Channel 9 studios on Sunday afternoons...and sneak a peek at the skins games, coming down the network lines. The other form of football entertainment....was our annual Radio vs TV touch fooball game! It was an awful lot of fun....and thank goodness none of us out of shape sedentary types had any heart attacks. Only bruises and sore muscles.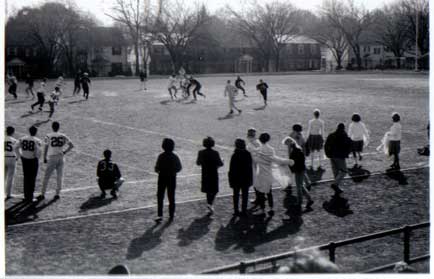 That's Charlie Stone throwing the ball. Charlie later became a top notch director at ABC....and died at a very young age, either during, or right after directing Nightline with Ted Koppel. What a fantastic guy Charlie was. He began his TV career on the floor crew at TOP......met and married Louise (I believe it was) who also worked at TOP....I remember Charlie, Wes Croteau (who worked in film) and Butch Patnode...all went to ABC at about the same time, and ALL became top notch executives at ABC. (Butch is the only defensive football player I've ever seen who could knock down an opponant's pass.....from any position on the field.)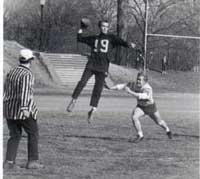 And the only way to avoid being sacked by Kline Mengle
.....was to try your dam-dest...to fly.
CADENCE
CADENCE was a morning talk show that followed Ranger Hal each morning from 1967 til 1969 that featured Lee Shephard, Carol Clark and David French. It had it's moments. For one thing Carol Clark was probably the prettiest woman to appear on Washington TV....up to that time and her cooking and exercise features were outstanding. David French's low key, informal delivery of the news each morning was a welcome departure from the standard newscasts of the time. Lee's interviews were often memorable and usually with well known national personalities...such as Ed Sullivan, Eddie Rickenbacker, Muhamad Ali, Pat Boone, Oral Roberts, Victor Borge, Eddie LaBaron, Dick Gregory, etc.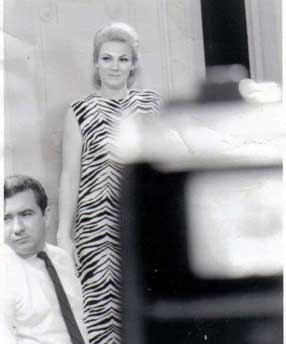 Woody Robertson directed the shows and could make more magic...with less of a budget...than anyone I've ever known. Woody, by the way, has his own production company in Detroit called September Moon.......that is one of the most successful production companies in the country.
Mike Hargrove was the producer for Cadence....although "referee" might have been a more accurate title, since all of us had strong ideas of what the show should be. But out of all the creative dynamics going on......came some real good TV moments. It seems tame now, but we were the first show to feature interviews with celebrities of the OTHER Washington stations. Our competetion.

This was unheard of....at the time......and the first of these interviews was with the JOY BOYS.....Ed Walker and Willard Scott....of WRC Radio. And frankly, it was the best CADENCE show we ever did.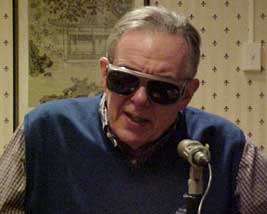 Ed Walker 2003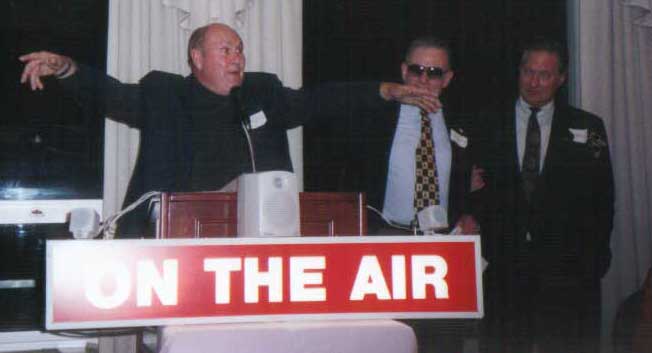 Willard Scott attempting to fly............while Ed Walker and Walt Starling look on in startled amazement at the 2001 WQCB Dinner



And how can we forget:


THE BLIZZARD OF 66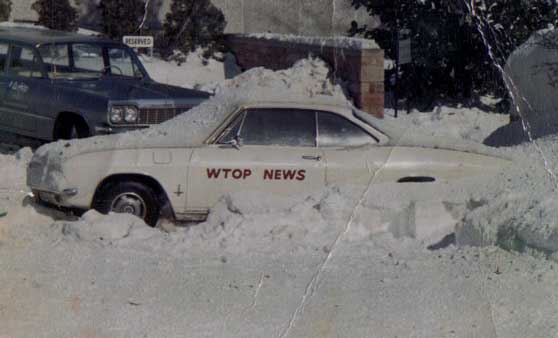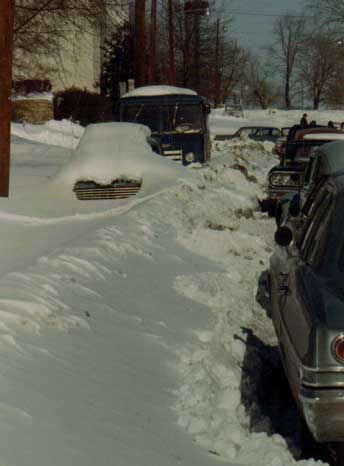 ATTENTION ALL EX-TOPers
...or should it be EX-T oh PEEP pers?.....that reminds me......the morning guy on WTOP news these days is very good.....but it drives me absolute
BONKERS
..the way he pronounces "WT............OP." Personally, I like the way Arthur Godfrey used to say it, "WTO Peeee .......on your radio."
I need more stories and pictures from you. Otherwise, this site will become nothing but pictures of ME plastered all over the place. It almost already is, you say.
"WELLLLLLLLLL!"
as Chickenman used to say (on WTOP around 5 each evening)..........


So send me some of your stories and pictures....already!
To: lee@ceoexpress.com

NAME DROPPING

If you haven't discovered Daves Hughes website yet.....There's nothing else like it for keeping up with local radio and TV today AND yesterday.
For example: Click Here
Dave's site for "what's happening NOW" is: Click Here
EDDIE GALLAGHER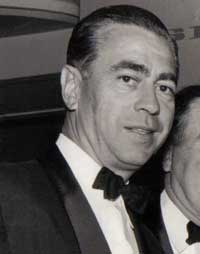 Eddie was Mr. WTOP.......beginning when he took over the morning radio show from Arthur Godfrey, after Godfrey went national on the CBS radio Network. There were a lot of local market "Godfrey imitators" nationwide, because his style was so "new and different" back then ...in the early 40's. But Gallagher maintained his own style...which was a pretty straight-arrow...no nonsense type of delievery. Whatever it was, it worked. He was on the air in Washington....until only a couple of years ago....and he had a sponsor loyalty that I believe is unmatched anywhere. You can still hear his recorded spots for that restaurant he calls "the home of the golden popover."

Walt Starling sent me a couple of snapshots of Eddie....taken recently when Walt was interviewing him. Walt says Eddie's eyesight is not too good anymore....and he gets around with a walker......BUT, otherwise, he's still Eddie!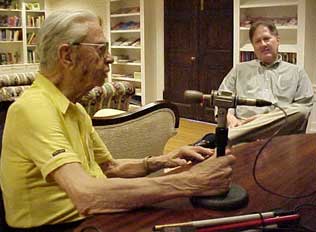 CLASSIC KIND OF GUY


I'm sure you're aware that Dennis Owens, the morning man on WGMS for the last century or so, recently retired. But I'll be you had forgotten that Dennis once worked at WTOP. In 1966 he was hired as the summer replacement announcer after having worked in Bermuda for 4 years.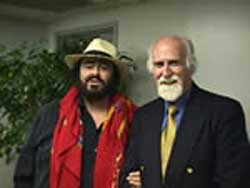 Dennis Owens with Pavoratte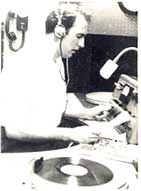 But
this
is the Dennis that we knew back in 66.